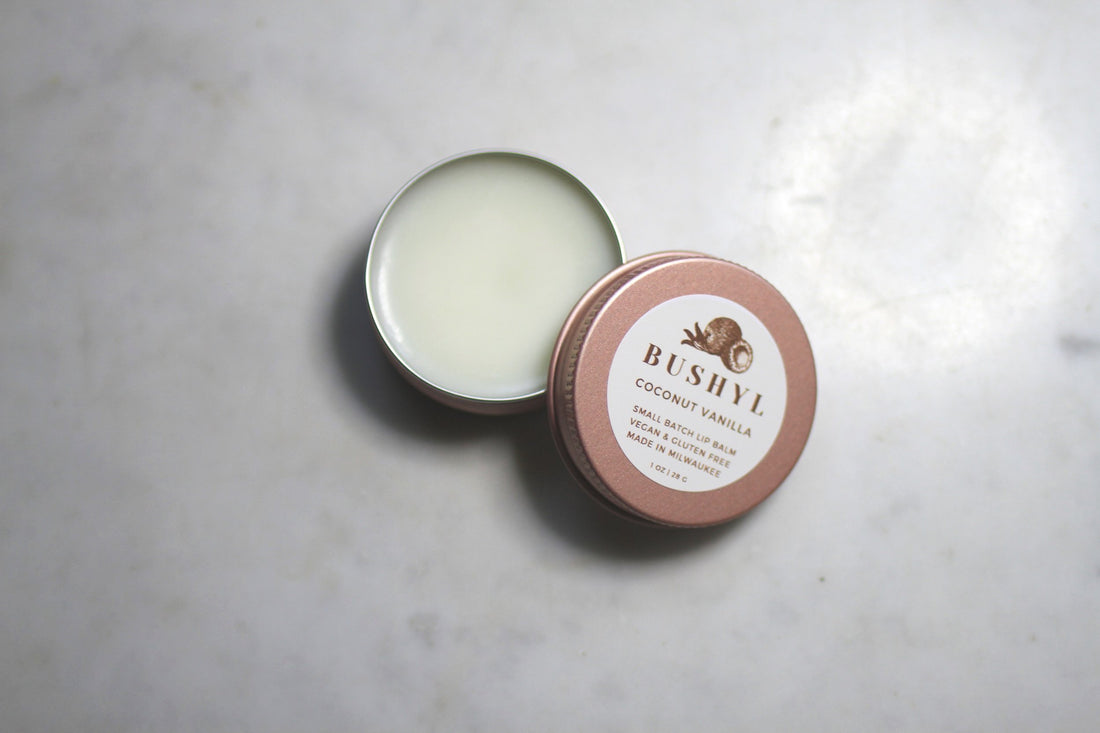 Coconut Vanilla Lip Balm Tin
Formulated with a simple yet powerful blend of shea butter, cocoa butter, sweet almond oil, hemp seed oil, and cera bellina wax, this lip balm nourishes and protects your lips naturally.
Crafted with care using clean ingredients, our lip balm is free from unnecessary additives and harsh chemicals, ensuring a gentle and effective solution for dry or chapped lips.
Let the blend of natural ingredients leave your lips feeling soft, moisturized, and revitalized.