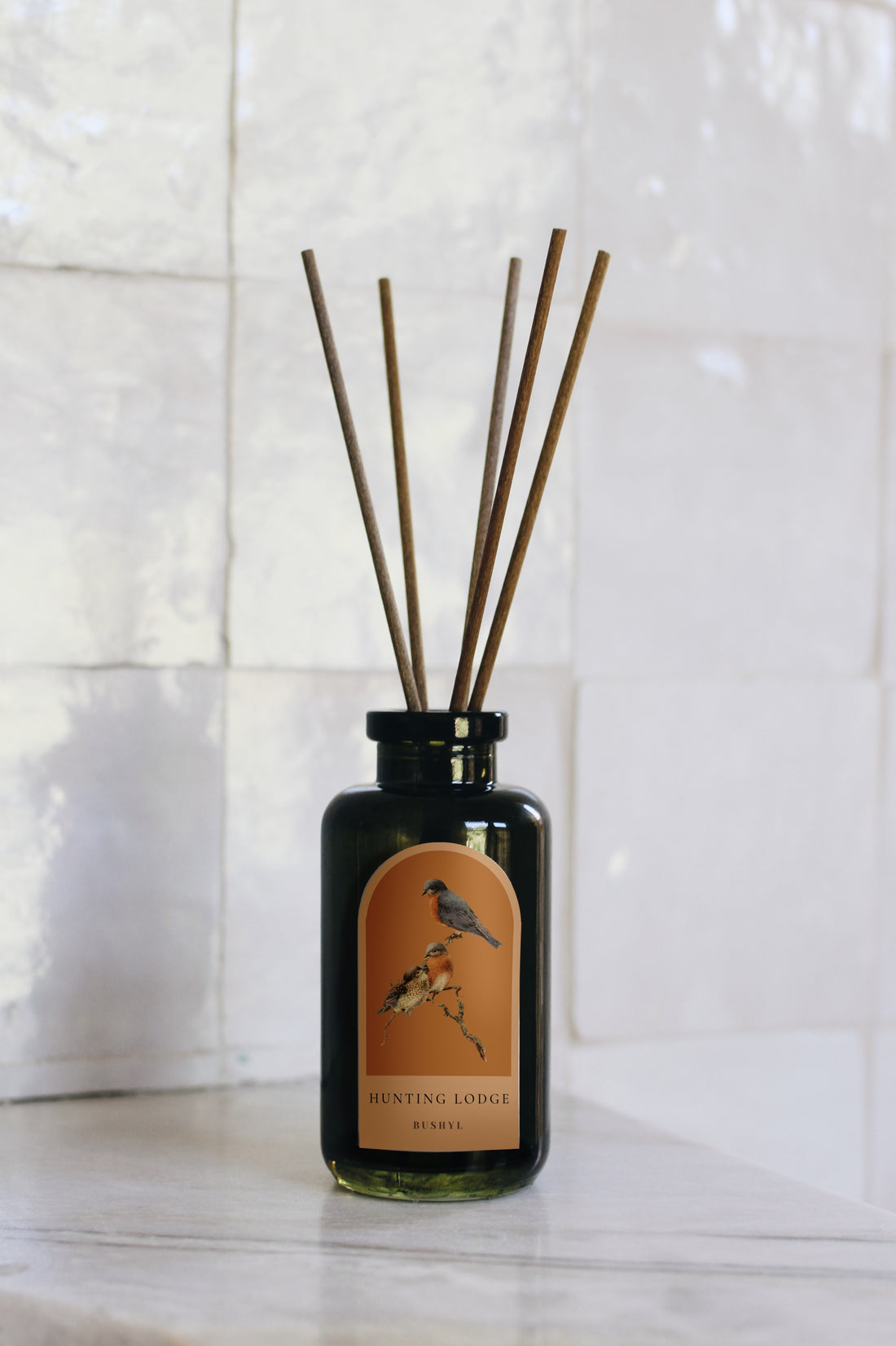 Reed Diffuser - Hunting Lodge
Immerse yourself in the captivating fragrances that unfold from this elegant diffuser. As the reeds gently disperse the scent, your surroundings will be graced with a subtle and lingering aroma that evokes sophistication and refinement. Each fragrance note has been meticulously curated to create a harmonious and captivating ambiance.
Hunting Lodge Fragrance Notes: cedar, leather, smoke, anise, apple.